wiener perspektive / open artist platform
TRAINING & EDUCATION


Wiener Perspektive Training & Education Group warmly invite you to:

ViennaSchoolOFF Mentoring - Summer Edition

2nd-4th of August 2020 at TOZOMIA Art Space

This is a CALL for a three days practice-based gathering by and for freelance artists interested in the Viennese dance and performance scene.

The recent lockdown has forced us to look again at where we (literally and not) stand as artists, to re-think how we use our resources, how we defend the value of our work and how it is financially sustainable. We feel it is now more than ever an important moment to gather collectively.
The motivation for the "ViennaSchoolOFF Mentoring - Summer Edition" stems from a shared interest in the possibilities and understandings of what Mentoring is/ has been/ can be. It also comes from the urgent desire of creating a wayward place for exchange and knowledge production in the field of Performing Arts, Artistic Research, Dance and Choreography in Austria. We intend to propose encounters to give attention to each other, to understand further each other's artistic work and practice, to strengthen a sense of community, encounters of generations, times and history.

The three days of "ViennaSchoolOFF Mentoring - Summer Edition" invites us to both give and receive.
We will propose an overall schedule to facilitate small group encounters as well as 1on1 "blind dates" in a joyous counter-intuitive fashion: we will throw the dice, match-make in analogue breakout-rooms, randomise our meetings. The 3-days build on the ViennaSchoolOFF strategy of "doing the thing while also talking, thinking and reflecting about it."

"VSOFF Mentoring - Summer Edition" is open for anyone who wishes to gather, to exchange around the afore-mentioned topics, to be here now! And for a future! Possibly together!

Please register by stating your interest to participate by sending an email to wp.trainingeducation@gmail.com by the 26th of July 2020.

The Current active artists organising the "Mentoring - Summer Edition" are Alina Tretinjak, Alix Eynaudi, Anne Juren, Charlotta Ruth, Krõõt Juurak, K.T. Zakravsky, Liv Schellander, Mariella Greil, Philipp Gehmacher, Sebastian Bechinger, Samuel Feldhandler.

.....................................................................................

The Wiener Perspektive Training & Education group invites to an online conversation and test-run on the topic of "Mentoring".

12th May 17-18.30
13th May 17-18.30

For access to the zoom-link please write to training@tqw.at stating your date of choice.
Registration for both days possible but not necessary.

Mentoring is a subtle relationship, neither formal teacher-student-relationship nor feedback nor therapy nor friendship between peers, yet close to all those relationships and transgressed by them.

Together we would like to exchange on how we can use the current deceleration for dialogue in the dance & performance scene, with the possibility to bridge it to the Wiener Perspektive TQW-event in October/November this autumn: Vienna School OFF 8+1 (originally scheduled April 2020).


We're looking forward to talking and listening to you next week!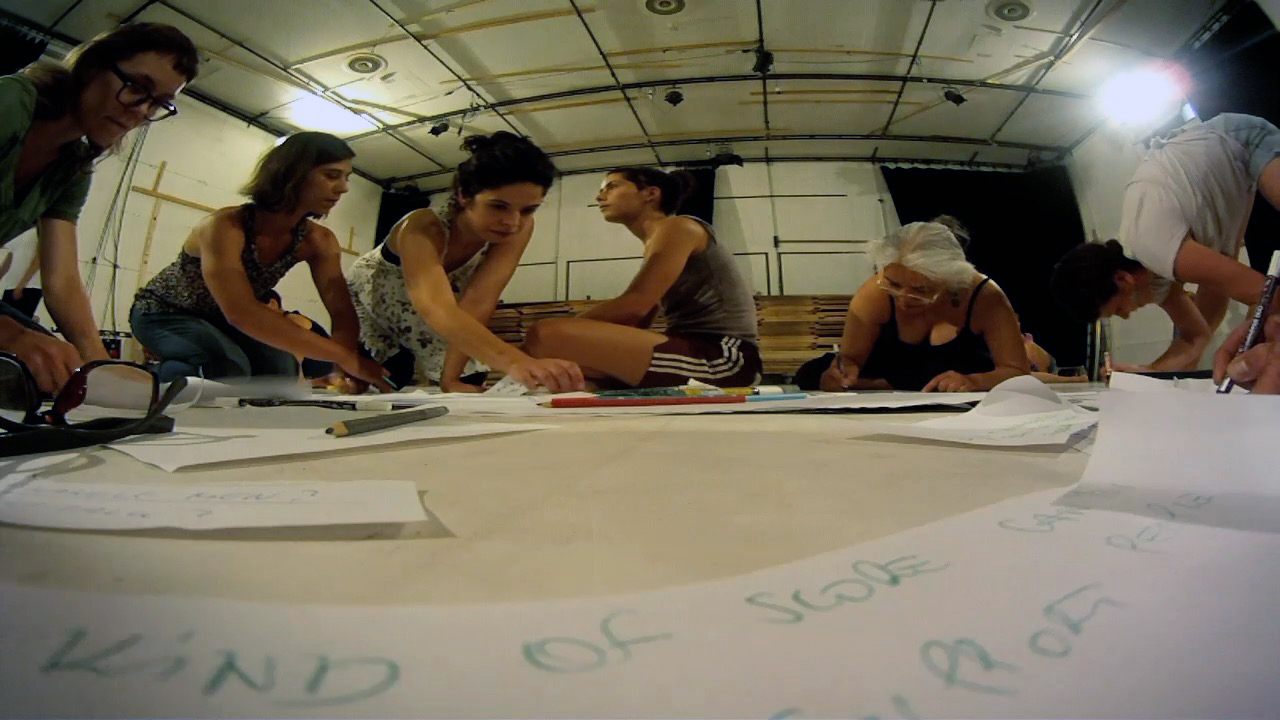 Training & Education Working Group
emerged in 2017 as a working group within Wiener Perspektive (WP), at first to provide for self-organized training options during the closing period of TQW. In fluctuating constellations the Training & Education Group investigates into the needs, dreams and wishes of dance and performance practitioners on how education could be re-designed.

ViennaSchoolOFF

is an experimental project within the

Training and Education Group.

Current active members: Alina Tretinjak, Charlotta Ruth, Samuel Feldhandler, Sara De Santis and K.T. Zakravsky
Past Events:

Open Call - Dance Teachers:

Wiener Perspektive Training and Education and Tanzquartier Wien

Be/Well/Come

: Snake Space. 30th April 2019, Studio RBG

Be/Well/Come: Training Project.

1st December 2018, Tanzquartier Wien

Lecture-performance Dancing together without learning the same, 6th IDOCDE Symposium, 27 -29 July 2018